Monthly Archives:
October 2015
Posted by johnna-patton on October 20th, 2015
As a Colorado wedding planner I understand that when you're planning a fall wedding, every last detail counts. Everything from the on-mountain venue to the pumpkin centerpieces to the leaf-shaped place cards help create that warm and cozy feeling that makes us love the fall. But one of my absolute favorite details — and probably the most fun one to plan — is the cocktail menu! Whether you serve a signature drink that reflects who you are as a couple or one that matches the color scheme of the event, the cocktails you serve at your wedding should complement your personal style and the mood you're hoping to set. To help you plan your fall-inspired cocktail menu, I put together a list of my top 10 favorite fall cocktail ideas that will surely dazzle your guests.
1. Caramel Apple Martini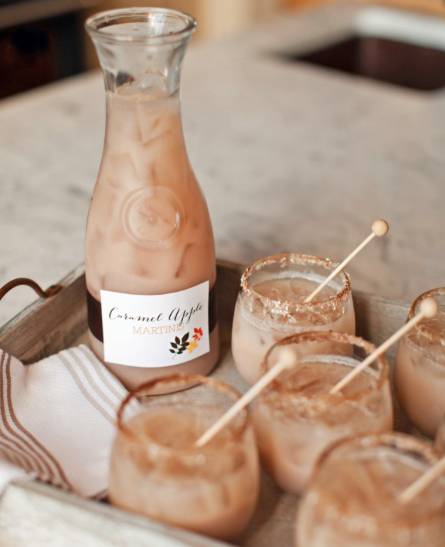 What's more quintessentially fall than a caramel apple? Throw it in a martini, and you have the perfect cocktail for your fall, mountain, or rustic wedding. Your guests will love the taste of Bailey's Irish cream, apple schnapps, and butterscotch schnapps all tied up into one amazing drink.
2. Cinnamon Toast Cocktail
2. Apple Cobbler Cocktail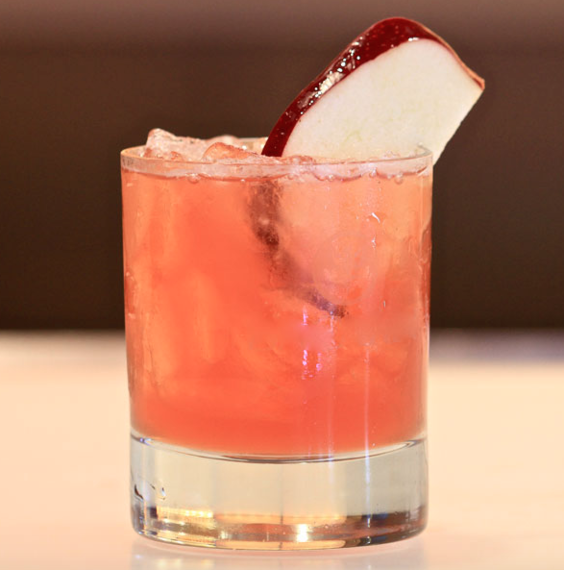 This drink has to be one of the prettiest cocktails of the fall season. Cranberry juice, apple juice, and lemon juice mixed with a splash of Disaronno combine to make a light pink that tastes as sweet as it looks. Definitely a must-have at your fall, rustic, or mountain wedding!
3. Cinnamon Toast Cocktail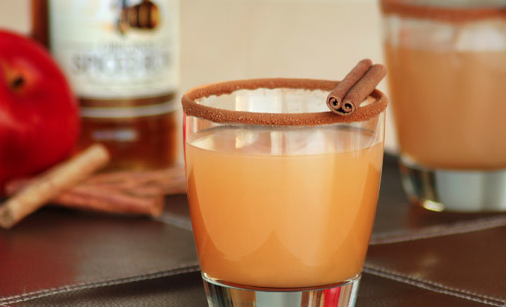 This cocktail looks and tastes like fall in a cup. What's better on a crisp autumn night than some warm apple cider? Take it to the next level with Captain Morgan's Spiced Rum and a dash of cinnamon for decoration. Serve it at your wedding, and your cocktail hour will be fall to a T!
4. Pumpkin Pie Martini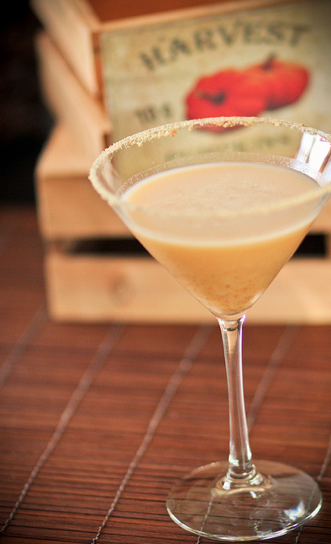 Pumpkin pie is one of the best things to come out of the fall season. If you can drink it out of a martini glass, even better! This martini recipe blends the delicious flavor of pumpkin pie with pecan liqueur and vanilla vodka. A coat of graham cracker crumbs on the rim makes this drink as cute as it is tasty. Your guests will love it!
5. Apple Cider Margarita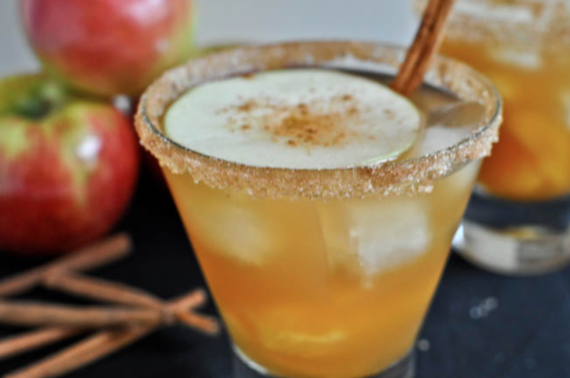 Nothing warms the soul like gold tequila. Pair that with some Grand Marnier and apple cider, and you have the perfect cocktail for your fall, rustic, or mountain wedding. Best served over ice with a coat of cinnamon on the rim, an apple slice, and a cinnamon stick garnish.
6. Apple Cider Sangria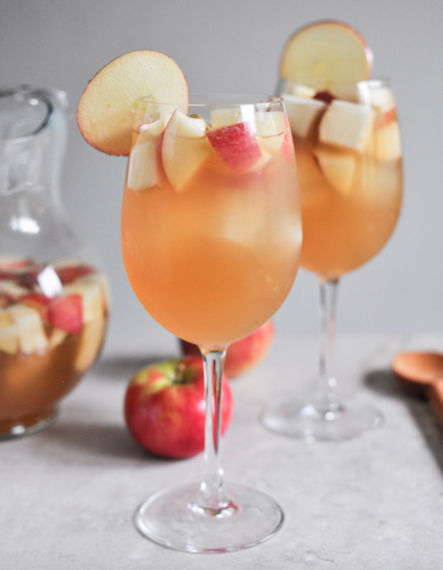 This fall drink is perfect for your elegant affair! Not only does it taste delicious, it looks so pretty in a wine glass. The recipe calls for pinot grigio, ginger brandy, and, most importantly, some yummy apple cider! And don't forget, it wouldn't be sangria without the apple slices.
7. Spiked Apple Cider Floats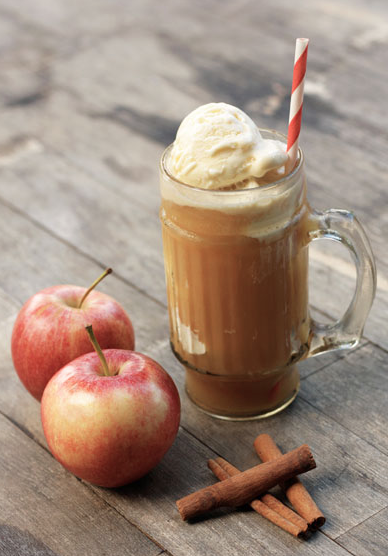 This decadent dessert cocktail will have your guests drooling! What's more fall than cinnamon, apple cider, and vanilla ice cream? Add some apple schnapps and bourbon, and you have the perfect cocktail for your fall, rustic, or mountain wedding! Maximize the fun by serving it in a glass with a handle and straw!

8. Flaming S'mores Martini

This fall cocktail gets a ten for presentation alone. Wow your guests with a flaming marshmallow (with a little help from Bacardi 151) and the delicious taste of s'mores. Easier to make then it looks, this drink combines cream de cacao, marshmallow vodka, and Irish cream. A coating of chocolate syrup and graham cracker crumbs on the rim makes the perfect finishing touch!

9. Boozy Pumpkin White Hot Chocolate

Keep your guests warm with this fun twist on a fall classic. You may have tried white hot chocolate before, but this drink brings it to a whole new level. It blends the flavors of pumpkin pie and Kahlua (or Bourbon – your choice) into one decadent cocktail that is to die for. Top it off with some whipped cream and a drizzle of caramel sauce for those extra presentation points.

10. Pumpkin Spice White Russian

It wouldn't be fall without pumpkin spice. Definitely a crowd pleaser, this fall cocktail is a yummy mix of vodka, Bailey's, half and half, and, of course, pumpkin spice. Serve it in a mason jar with orange nonpareils on the rim and a cinnamon stick garnish, and your cocktail hour will be the envy of all other fall, rustic, and mountain weddings!
Posted by johnna-patton on October 13th, 2015
Logan and Matt truly are the cool, laid back, Colorado couple.  They got married at Timber Ridge on top of North Peak in Keystone, Colorado.  Logan dressed up the Timber Ridge deck with a Chuppa from Enchante Celebrations and gorgeous florals from Fluer de Liz Weddings.  The couple and their guests danced the night away to the outstanding live band The Fever.  Thank you so much to Mark and Michelle of IN Photography for capturing this day!